Temperature Controlled Logistics
Get Your Pharmaceuticals Delivered Safely and On Time
If you're searching for professional pharmaceutical transport in the UK and Europe, the team here at FET Logistics are on hand to help.
We have been a trusted and highly experienced Refrigerated Transport Service business across the UK and Europe for many years, giving us an expert level of practical knowledge on the topic of temperature-controlled delivery.
This experience has put us in a prime position to help customers understand exactly what such logistics are and the benefits they can gain from employing them.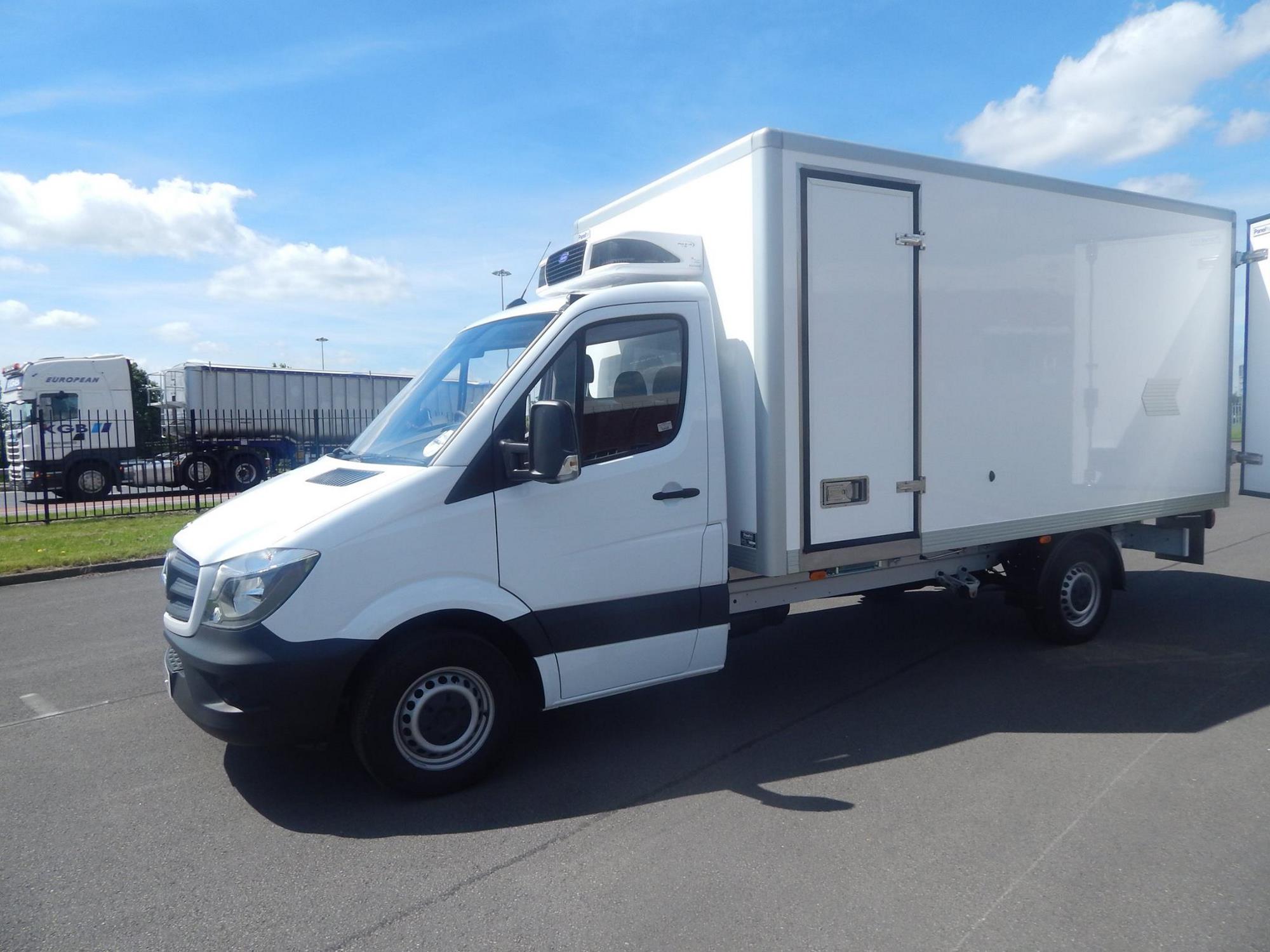 Refrigerated Pharmaceutical Transport.
FET Logistics offers a temperature-controlled courier service for refrigerated and ambient pharmaceutical movements. Our modern fleet of vehicles is equipped with the latest technology, allowing us to deliver your pharmaceuticals safely and on time.
Our team of experienced professionals provides the highest quality service, guaranteeing that your pharmaceuticals are delivered with the utmost care and speed.
Because we have all the necessary accreditations and licenses required to transport pharmaceutical products in the UK and beyond, we ship a wide range of products no matter what category. We have options available for same-day and next-day delivery, plus, you can choose from our warehousing and CCTV security escort services as well.
Temperature-Controlled Vehicles.
Our temperature-controlled vehicles are designed to ensure that your pharmaceuticals remain at a consistent temperature throughout the entire delivery process. Our advanced temperature monitoring systems allow us to track the temperature and condition of your pharmaceuticals, ensuring that they are kept at the ideal temperature throughout the journey. This ensures that your pharmaceuticals remain fresh and safe from the moment they leave our warehouse to their final destination.
Our pharmaceutical fleet has Transcan temperature recorders. Printouts of the journey history are instantly available to provide temperature compliance documentation covering the complete refrigerated pharmaceutical transport journey. Our pharmaceutical courier vehicles have satellite tracking fitted. This provides an additional layer of security for all your high-value and critical movements.

Professional Team of Drivers.
Our team of experienced and professional drivers are dedicated to providing the highest quality service for your pharmaceuticals. Our drivers are specially trained to ensure your products are handled with the utmost care, providing a safe and secure delivery every time.
Our team is committed to providing a reliable and efficient service, making sure that your pharmaceuticals are delivered on time and in perfect condition. All our drivers are trained in refrigerated pharmaceutical transport and are GDP trained with company uniforms worn as standard. We also have fully trained ADR drivers.
Our temperature-controlled pharmaceutical vehicles have the highest specification equipment fitted, capable of heating as well as cooling to ensure the optimum temperature while in transit during the winter and summer months.
Contact us now
How To Avail Our Temperature-Controlled Logistics Service.
To learn more about our work, please see our testimonials page, which is a great place to start if you want to know the different companies we have served over the years.
If you're interested in learning more about our temperature-controlled logistics service, we encourage all potential customers to discuss their shipment with our technical assistance team. It's always a good idea to avail yourself of a virtual tour of the service right before choosing it.
By working with FET Logistics, you can benefit from:
Get free consultancy about the classification of your pharmaceutical products and the most viable temperature-controlled supply chain services available to ship your consignment.
Explore any add-ins you desire to accompany the shipment order.
Monitor the progress of your shipment at your fingertips using your smartphone.

You can call our customer care helpline or write to us today with services that interest you. Our team usually gets back shortly – within 12 to 24 business hours. Call on 01753 686174 or send an e-mail to operations@fetlogistics.co.uk