CCTV Security Escorts
When it comes to your valuable shipments, security is paramount. At FET Logistics, we've designed a comprehensive solution to provide you with the utmost peace of mind – our CCTV Security Escorts.
Imagine an unmarked vehicle, equipped with advanced CCTV technology, closely tailing your cargo. Accompanying it are highly trained security professionals who ensure the safety and integrity of your shipment throughout its journey.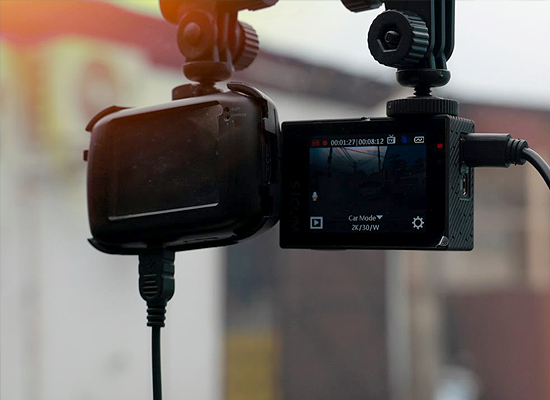 We understand the concerns about tampering and unauthorised access. With FET's CCTV Security Escorts, you can rest easy knowing that your shipment remains untouched by external parties.
Our commitment to transparency allows you to review CCTV footage, confirming cargo placements onto and removal from the vehicle. Additionally, our advanced GPS tracking provides precise time, date, and location data, adding an extra layer of assurance.
Our approach aligns with industry best practices and security standards. We go above and beyond by employing a second vehicle, also equipped with CCTV. This measure adheres to the 2013 Guidance for the secure transit of controlled drugs and drug precursors, ensuring the highest level of vigilance.
Are you facing urgent shipments or specialised transportation needs within the UK, Eire, or Mainland Europe? FET Logistics has you covered. Our experienced team excels at methodical planning and efficient execution, ensuring your cargo arrives on time and intact.
Your cargo's security is our top priority
Contact FET Logistics today!
With years of experience, FET Logistics boasts a proven track record of swift resource deployment to meet client demands effectively. Your cargo's security is our top priority, and we are dedicated to providing reliable, secure freight services.
Join hands with FET Logistics for a partnership built on trust, reliability, and the unwavering commitment to safeguarding your cargo.